UPDATED (18 Nov 2021) with new bandana design & corrected species list!
The Student and Early Professional Affairs Committee of the Entomological Society of Canada is selling bandanas to raise money for its Annual Scholarship Fund, which supports entomology graduate students working at Canadian universities.This 100% cotton bandana, available in red or charcoal gray, is printed with the logo insects* of the ESC and all of the regional entomological societies, plus a bonus arctic wolf spider to represent the northern territories. The beautiful art was created especially for the ESC by Mary Capaldi, and you can find more of their fabulous work, much of it entomology-themed, here.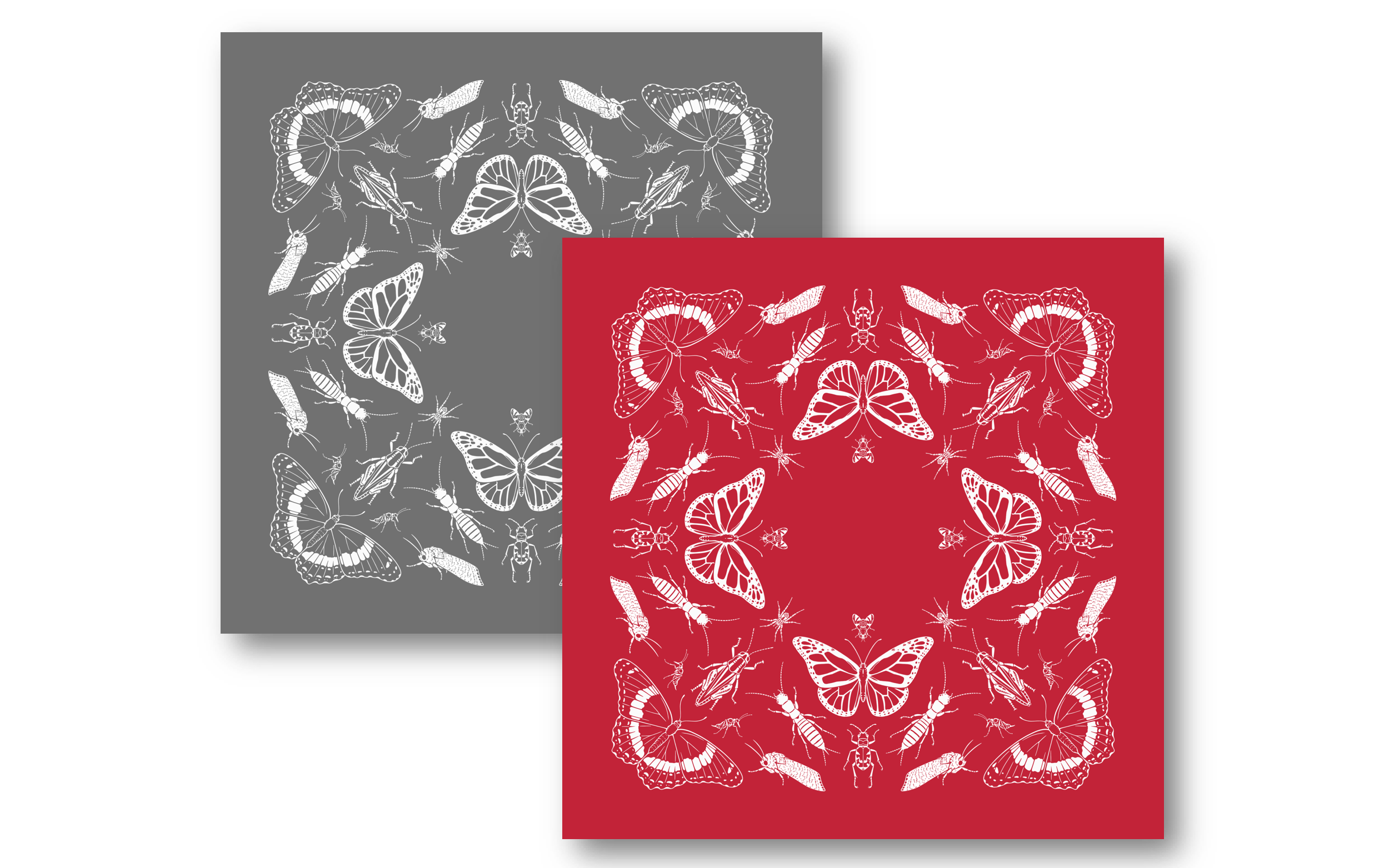 You can pre-order bandanas on Etsy now, or by contacting me by email or on twitter (if you live in Montreal, we can avoid the shipping costs). We anticipate that the bandanas will be available for shipping around the time of the 2021 ESC JAM in November, in plenty of time for holiday gift-giving. This is the perfect fieldwork accessory for you or the arthropod enthusiast in your life!
*featured taxa:
ESC – Grylloblatta campodeiformis
ESBC – Boreus elegans
ESAb – Chortophaga viridifasciata Apamea devastator

ESS – Melanoplus bivittatus
ESM – Cicindela formosa generosa
ESO – Danaus plexippus
SEQ – Limenitis arthemis arthemis
AES – Rhagoletis pomonella
Arctic wolf spider – Pardosa glacialis