The American Arachnological Society is hosting a Virtual Conference Thursday June 24 – Thursday July 1. A keynote talk by Maydianne Andrade will open the meeting on the evening of the 24th. Program highlights include plenary talks by Mercedes Burns, Lauren Esposito, and Ivan Magalhães; oral and poster presentations; and a panel discussion and workshop on actions to dismantle racism and promote equity, diversity, and inclusion in arachnology.
All arachnologists and arachnid enthusiasts are invited, and there is still time to register (only 20 USD) for the meeting and the associated events before the deadline, which is Monday June 14. Don't miss this chance to participate in workshops on arachnid photography, collecting, and more, two movie nights (featuring Maratus and Sixteen Legs), a photography and art contest, and a virtual arachnid bioblitz!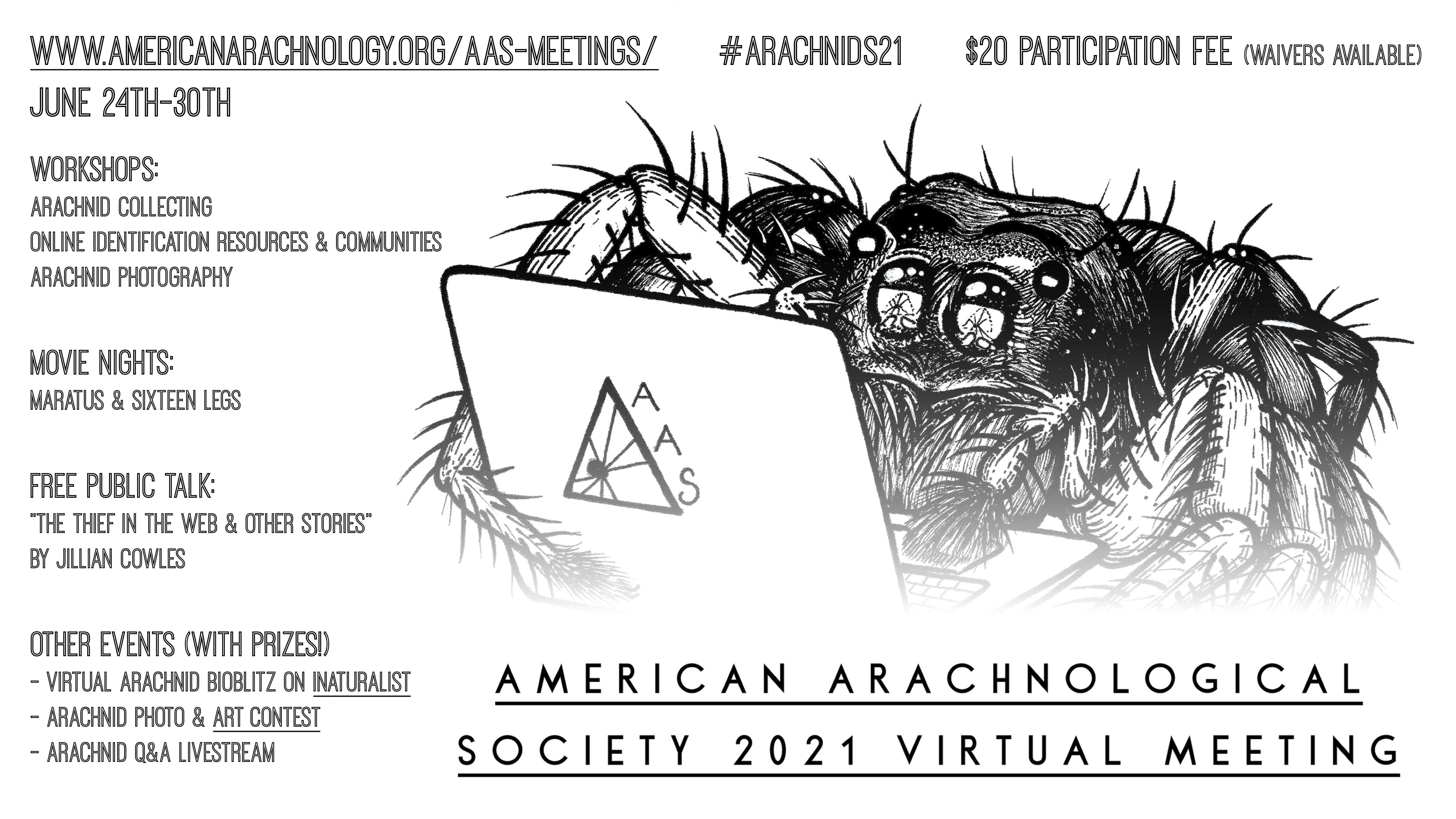 Freely accessible & family-friendly events include a public talk about arachnids by Jillian Cowles, author of Amazing Arachnids (this talk will be livestreamed on youtube on Sunday June 27) and an Arachnid Q&A livestream with Isa Betancourt, host of The Bugscope (Saturday June 26).