Our first field expedition is scheduled for next Monday, and we still have a lot of preparations to make, including a trip back to Tegucigalpa to submit some official paperwork and buy additional equipment. While we've been settling in and getting things organized here in Gualaco, we haven't gone out much, except for a visit to our new friend Rafael's farm. That's not to say we haven't had a chance to find more spiders though!
On the walls (inside and out) of our new apartamento alone, we've found two lovely jumping spiders (Salticidae),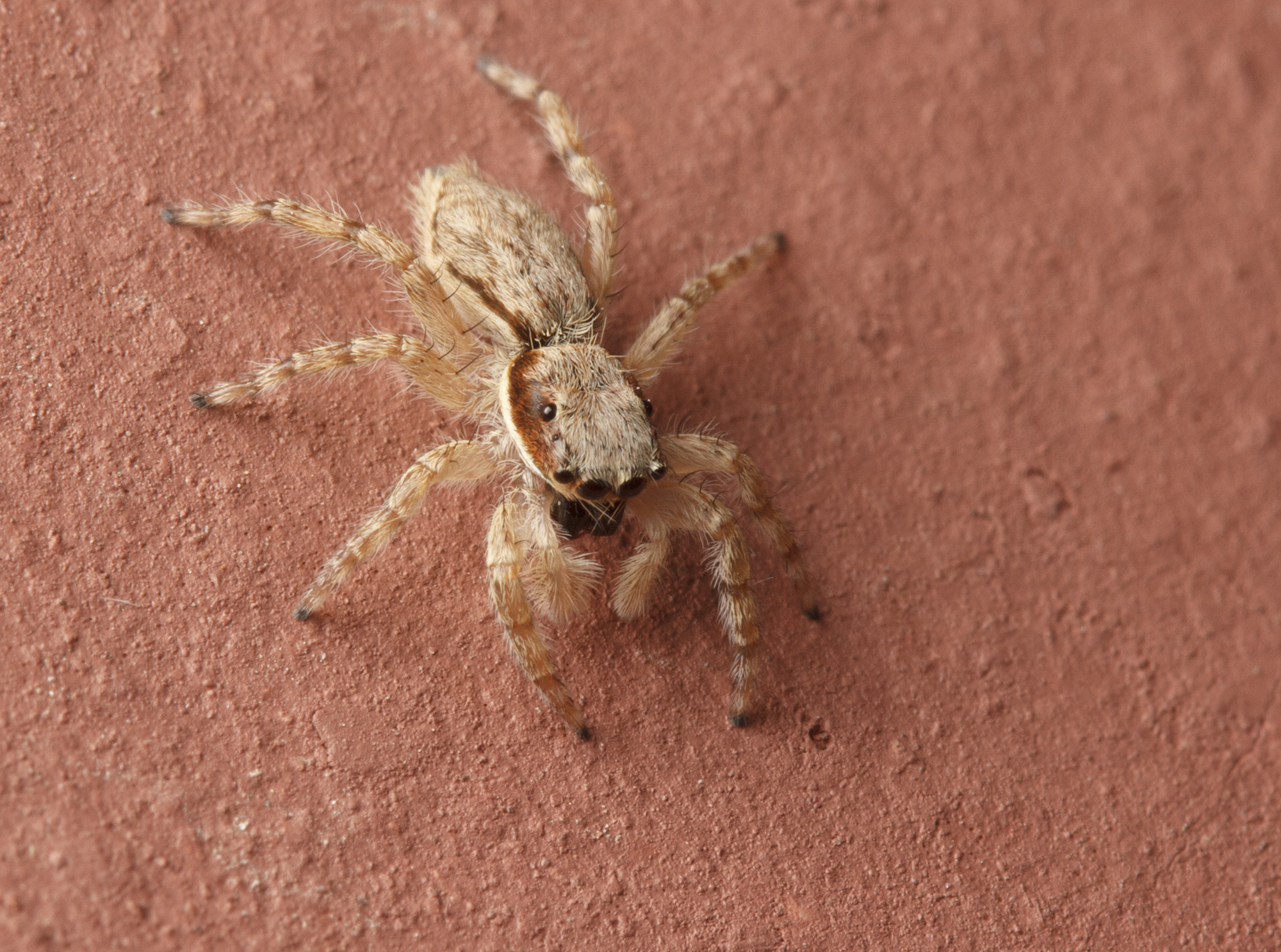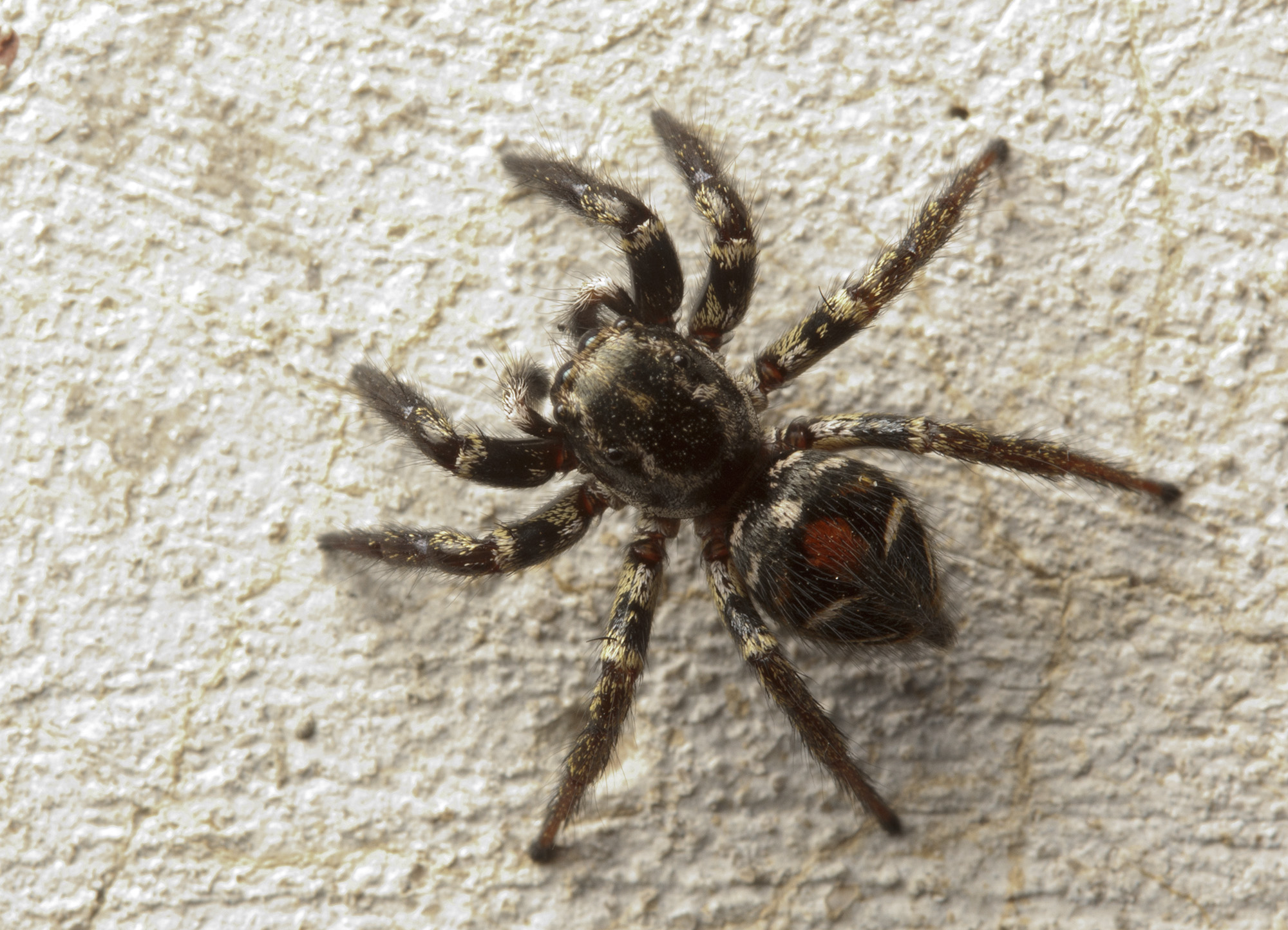 and a very handsome wandering spider (Ctenidae) with neat spikes on his abdomen.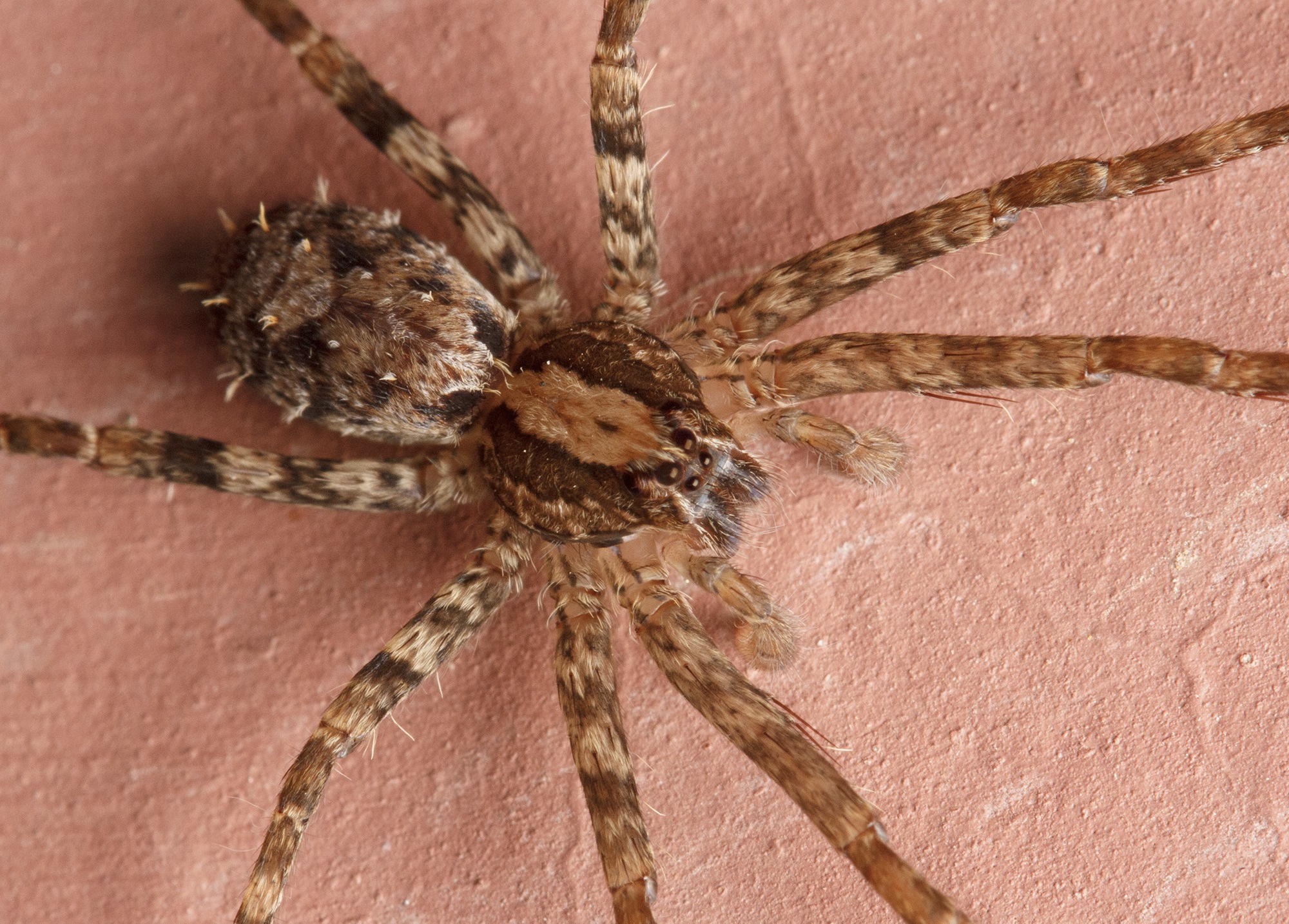 We were somewhat less enthused to spot several of these other arachnids on one of our outside walls…
Just outside is a yard full of plants, rocks, mud, and debris, which is variously occupied by the horses, pigs, dogs and other animals that wander freely through the town. This explains the abundance of ticks, and from now on we'll be careful of wandering through this area!
At night, under the light of a headlamp, the yard sparkles with the eyes of many spiders. The other evening, a very brief investigation yielded the discovery of several wolf spiders.
If anyone knows more about the identities of these spiders, please let me know in the comments!
Thanks, as usual, to Sean for the beautiful photos!